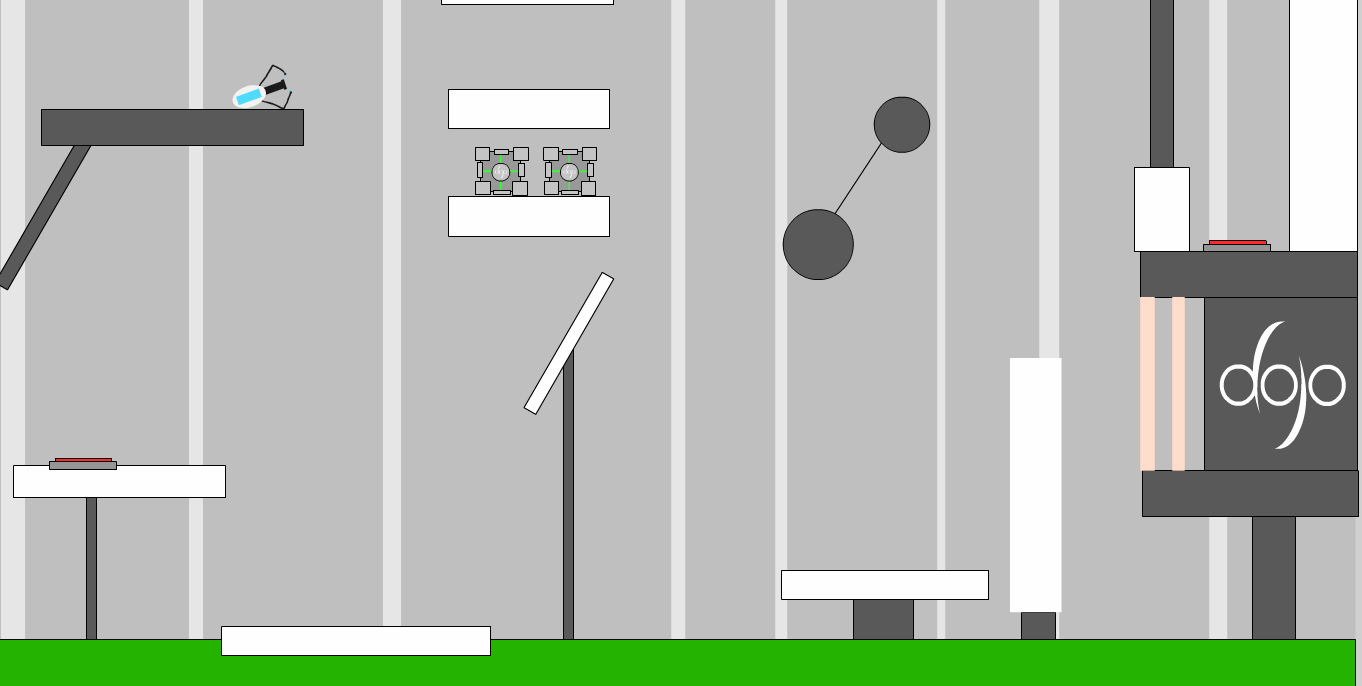 ---
In this collab, your character uses the portal gun to get by obstacles and reach the end!
This collab is inspired by the game Portal made by ValVe.
---
Rules
-24fps.
-5-60 seconds long, please!
-Your character cannot use other tools or powers, they must use the portal gun.
-Your gonna have to do the V-cam yourself.
---
---
If you haven't played Portal and you'd like to enter this collab, here is a quick explanation...
In the game, your character holds a gun called the Portal Gun which, can fire out portals.
The gun can shoot 2 portals which upon entry will allow any object to pass through to the other portal.
Here, let's say you fire Portal A on your driveway then, you fire portal B on your backyard lawn. If you
enter Portal A, you come out of Portal B.
You cannot fire onto black walls, only white.
---
In this collab, there are two weighted cubes used to be placed on the buttons to open up the doors to get to the exit.
---
Here is a video about messing around with momentum!
---
Example part coming soon!
Download the template here (clickable)
Once you're done, PM me through the Dojo or on Discord Cosmy#7412
Name the file "PortalCollab_namehere"
Discord server:
https://discord.gg/8We9ukH
Due date is when I finish my 2 entries (it'll be a while)
Please lemme know in the comments if your entering
Have fun ~~!